Student Experiences
We have taken a look back at one of our past students as she embarks on a brand new gallery exhibition this weekend. Kathy Manners is a Terapia Graduate, and now a Child and Adolescent Psychotherapist. She has recently presented on Parent-Infant Psychotherapy on Terapia Graduates Forum, and is transforming her talents in a painting exhibition at Stoke Newington Library Gallery on Saturday 30th November and Sunday 1st December.
We caught up with her to find out more about her show and experiences with Terapia:
What inspired your upcoming show?
My son inspired me. In the summer I had been talking to him about my plans to exhibit my paintings and that I would have a show next year. He said, "Why next year? There's still 4 months of this year left!" So I thought, he's right, and maybe a Christmas show would make a few sales!
How has your training in Child and Adult psychotherapy contributed to your work?
It has given me the freedom to paint what I like. To not feel obliged to paint anything with any particular message, political or social, simply to paint what I want to see.
How did you find your time with Terapia?
It feels like a long time ago. I started in January 2007 on the Foundation and graduated in May 2014 with my MA and UKCP accreditation. It was a very interesting journey that started after seeing a flyer in the Kings Head Theatre pub in Upper St, Islington which was advertising the training. I had worked with children previously but this calling felt right.
After your recent presentation on Parent-Infant Psychotherapy on the Terapia Forum, how do you find returning to Terapia to run a CPD event?
It feels wonderful to return to Terapia. All the hard work feels worthwhile and it is mutually supportive to share work and feel part of a wider network of Child and Adolescent Psychotherapists.
What would be your best bit of advice for current course students?
Sometimes the road can feel long but along the way are nuggets of experience and learning that make it all worthwhile. As time goes on you will find the area that you love and feel most passionate about. Stick with it!
Please join us in celebrating Kathy's latest works this weekend at:
Stoke Newington Library Gallery
Edward's Lane,
Off Stoke Newington Church Street, (to the side of the library entrance)
London.
N16 0JL
Dates: Saturday 30th November 11-5pm and Sunday 1st December 1-5pm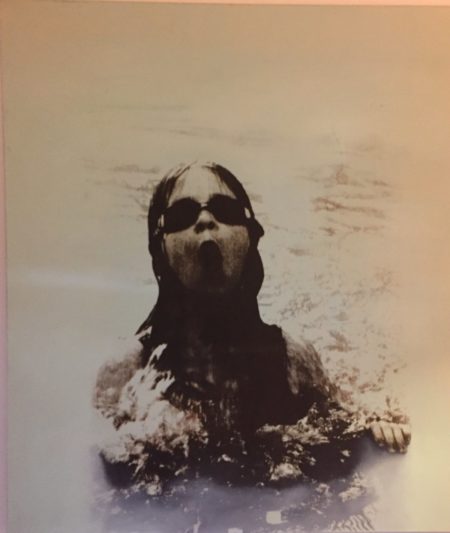 To find out more about our training programmes, click here.