Schools & Organisations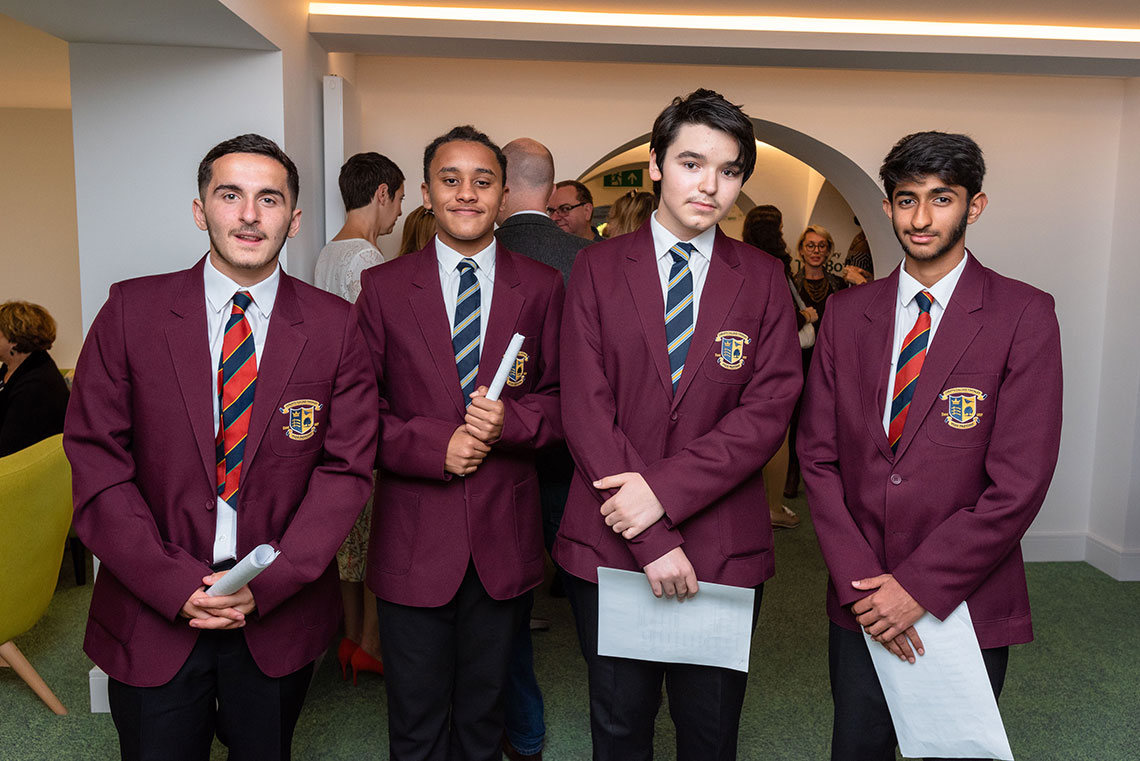 Terapia's School Services delivers a wide range of specialist therapeutic services in primary and secondary schools, as well as other community organisations, to improve the mental health and wellbeing of children and young people, their families, parents/carers and the professionals working with them. We are also experienced working in pupil referral units, leaving care services and special educational needs schools, providing safe and effective support.
We use in-depth counselling skills and non-verbal techniques such as art, play, drama and music therapies in one-to-one sessions to enable children and young people to express themselves, work through difficulties, release anxiety and improve their self-esteem. We are also able to facilitate groupwork, school assemblies and staff training workshops.
Read more
Senior Mental Health Lead Training
We have recently been selected as an official provider to deliver the DfE's Senior Mental Health Lead training. This unique training course will help to develop the knowledge and skills for education settings to implement an effective whole school or college approach to positive mental health and wellbeing.
Develop specific leadership and management skills to inspire a healthy whole school approach towards mental health and wellbeing.
Become part of a network of change leaders, supporting each to implement, embed and sustain a healthy environment for growth.
Ongoing access to our mental health community hub of psychotherapists, researchers and experts.
Step 2. Apply here for DfE grant funding of £1200 to cover the full cost of the training.
Quoting our reference number: SMHL012.
Terapia is one of the leading Child and Adolescent Psychotherapy and Counselling training organisations in the UK. We also provide highly specialised counselling, psychotherapy and bespoke mental health services for children, young people, parents, carers and families. We work with individuals, organisations, schools and the statutory and non-statutory sector.
Terapia's SMHL training has been quality assured by the DfE and we are offering it to you.
Our course will equip you in the eight core outcome areas outlined in the DfE Green Paper; focussing on developing specific leadership and management skills that will promote a culture and structure that supports positive mental health and wellbeing in your school and college.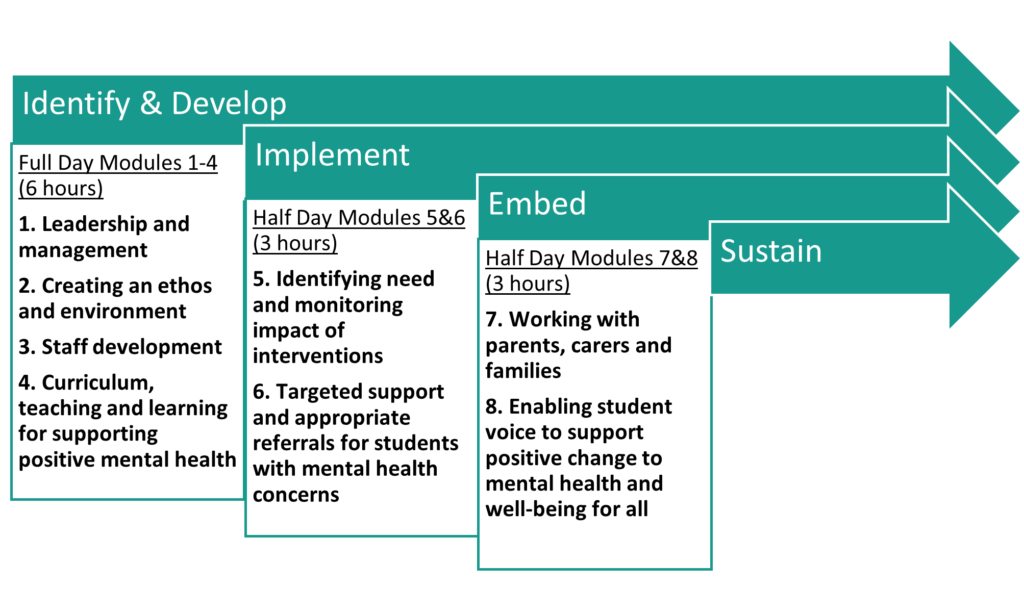 Terapia's SMHL Training Specification
Strengthening Positive Mental Health Provision for the Whole School or College Community.
Terapia's SMHL training programme:
Intended for colleagues with a beginner to intermediate level of experience.
Delivered across one year and can be extended or attended on a modular basis by negotiation.
Includes one full day and two half days of face-to-face facilitated sessions over three terms.
Hosted at our beautiful training and therapy centre, online, or at your local hub.
Each term there is a 1.5-hour Focused Group Forum and 1-hour Individual Coaching session.
At the end of the year, you will have continued access to the established SMHL network of all the participants from all our groups around the country and abroad.
The minimum size of the training group will be eight SMHL colleagues and a maximum of 20.
The total cost is £800 per person.
Core components of our training include a Terapia SMHL Learning Guide and Reflective Journal, facilitated Training Sessions, Individual Coaching and Focused Group Forums.
Each participants specific context and personal experience will be utilised in developing shared skills, knowledge and practices.
Our facilitators are highly experienced in both school leadership and management, training delivery, as well as providing therapeutic support and guidance for children, young people, families and professionals.
If you have any questions regarding our SMHL programme, please contact Pamela Butler by email [email protected] or call Jonathan Block on 07795 297921.
To secure your place on Terapia's SMHL Training you must complete a booking form (separate document also attached) or submit an enquiry via our website https://terapia.co.uk/; then apply to the DfE for your grant for senior mental health lead training, quoting our reference number: SMHL012.
Useful websites: